Building a Next Generation Digital Infrastructure for the Cruise Industry
Cruise ships operate in one of the most complex and demanding sectors of the shipping market, with an increasing number of challenges demanding greater flexibility, safety, and efficiency in operations. Fuel economy, passenger experience and crew comfort are of prime concern for cruise lines. Cruise lines are at the forefront in developing responsible practices and innovative technologies that lead in environmental stewardship. The entire shipping industry benefits from early adoption on innovative technologies by cruise lines.

SMN's Cruise Forum will investigate what measures are being taken to go above and beyond these exacting standards, and how technology and equipment providers can provide these mega users and their customers with real value. How is data being harnessed and analysed to drive progress in the industry, and what are companies doing to ensure the security of the data being generated? What role does connectivity play in facilitating these developments?
Conference Agenda
// 27 April 2022
Closing Notes and Conclusions

16:15

With thanks to all our Speakers, Sponsors, Members and Partners.
Miami Beach Convention Center
1901 Convention Center Dr,
Miami Beach, FL 33139,
United States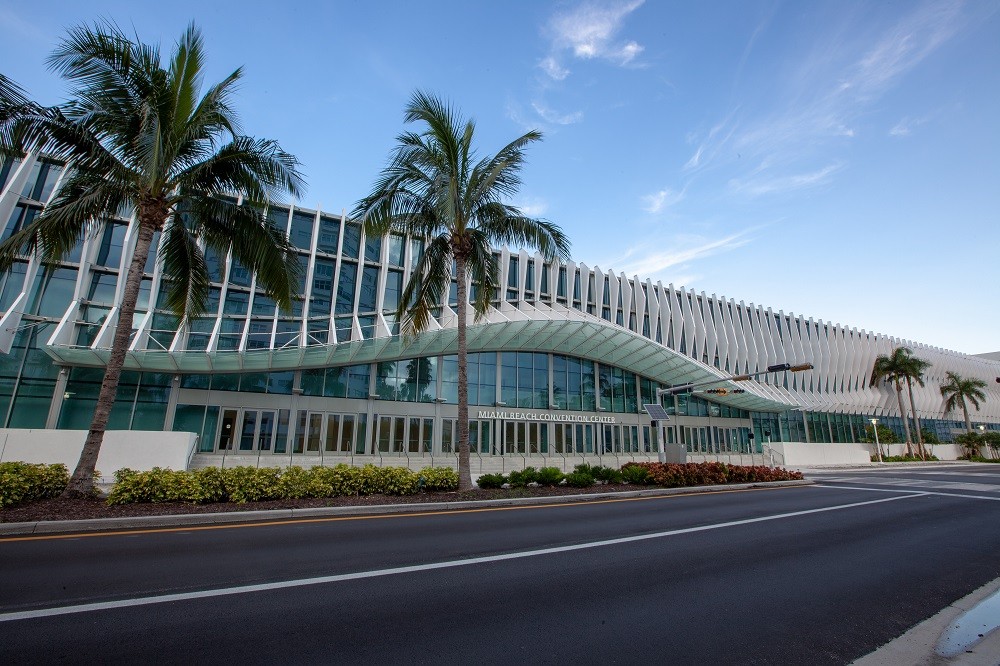 Jay brings 20 years of experience transforming and inventing new customer experiences, product development, technology strategy, e-commerce and user experience design.
In his role at Royal Caribbean, Schneider oversees the transformation of both the Guest and employee experience through the use of technology.
Prior to joining RCL, Schneider was Vice President, Digital Guest Experience for Walt Disney Parks and Resorts, where he successfully implemented the strategy, development and introduction of digital products for Guests of the company's many destinations and businesses around the world. Schneider also held other top digital executive positions within the Walt Disney Company and other leading businesses, including UW Health as Director, eHealth Innovation.
Bio to follow
The founder of Nagarro AS in Norway (former Conduct AS, an IT consultancy, AD/SI provider) and serving a 2nd period as the MD & chairman.
Joost van Ree brings years of experience in Sales, Business Development and Management in the maritime industry to fruition in his current role, as Director Partner Relations at CLIA. After ending his career at sea, Joost worked as a Sales Manager and Director at companies such as Norfolkline, the Rotterdam Pilot Association and VSTEP. In 2016 he co-founded Simwave B.V. Simwave is a state-of-the-art Simulator Center situated in Rotterdam, the Netherlands.
With good humour, professional skills, in- depth knowledge and a positive attitude, Joost knows how to inspire and motivate his network, partners and other stakeholders in the global cruise industry
Dana joined Inmarsat in 2016 as Safety Services Manager where she was responsible for ensuring Inmarsat's continued provision of consistently high quality satellite communication services for maritime safety of life at sea. As part of her role, Dana successfully lobbied for the IMO GMDSS Recognition of Fleet Safety.
Dana has over 10 years of experience in the maritime industry and before joining Inmarsat, Dana held business development positions at various organisations within the port of Rotterdam and London.
Currently, Jonas is driving Wärtsilä's digitalisation efforts with Cruise & Ferry customers and the wider ecosystem.
In his previous position, Jonas led Sales and Marketing at Eniram (now part of Wärtsilä), the pioneering maritime big data & analytics company with the mission to optimise vessel and fleet energy efficiency – reducing fuel consumption and emissions to boot. Prior to joining the Wärtsilä fold, Jonas held the Managing Director position for Symphony-Teleca in mobile systems integration. Jonas started his career at Nokia, in the wireless data infrastructure and mobile software business.
Noemie has over 17 years of experience in the telecommunications and satellite sector. She started her career in telecommunications as an indirect sales manager for telecommunications products at Sagem Communication, part of the Safran Group, before joining the Inmarsat Group as business development manager in 2007. In 2010 Noemie joined Vizada, subsequently acquired by Airbus Defence and Space, as Vice President Sales managing their key channel partners globally. Noemie became Head of Strategic Integrations at Marlink.
In 2019, Noemie joined to lead the growth of OneWeb's Maritime unit.
Richard McKinney joined RebelRoam in May 2018 to bring their industry leading onboard passenger Wi-Fi traffic management technology to the North American market.
Richard has 20 years of experience in satellite Internet and WAN optimization. Prior to his satellite career, he cruised the Caribbean aboard his sailboat Golden Hu. As a technology professional and a globe trotter, Richard understands the unique challenges cruise operators face due to the inherent limitations of satellite and cellular technology for the deliver Wi-Fi.
Rob O'Dwyer is Chief Network Officer and co-founder of the Smart Maritime Network, an initiative promoting the benefits of enhanced integration and data sharing among stakeholders within the maritime and transport logistics sectors. Rob has been involved in the maritime technology industry since 2005, working as Editor of one of the leading industry journals covering the vessel IT sector for more than a decade. He also previously worked as a Communications Consultant in South Korea, collaborating on projects with a number of global brands.
Conference Attendee Pass
The Smart Maritime Network Cruise Forum is a free event, open to registered conference ticket holders at Seatrade Cruise Global 2022. Please fill out the form below to register - you will receive an email with a link and code to complete your combined registration for the exhibition and conference.
With thanks to the Smart Maritime Council
Smart Maritime Network Cruise Forum - Event Partners